Paper MacKay
Paper Aficionado
Soft-spoken, well-read, looks great in plaid. Weeps a little when he plays the ancestral music of his homeland on his recycled paper bagpipes. While rummaging through neighborhood trash, he has found haggis only once.
Watch Video
Paper's Rules for Recycling Paper

Check the rules for what recyclables are accepted in your local program.

No need to remove staples, paper clips or plastic windows from envelopes.
Keep it dry and free from liquid contaminants. Paper coffee cups are not usually accepted (the inside is typically coated in plastic to prevent leaks). Magazines and newspapers are usually recyclable. Paper towels, tissues and napkins aren't usually recyclable.
Wrapping paper is accepted in some programs if it is not metallic and does not have glitter or foil. Check the rules! Cash register receipts cannot be recycled (thermal paper is plastic coated).
Test Your Knowledge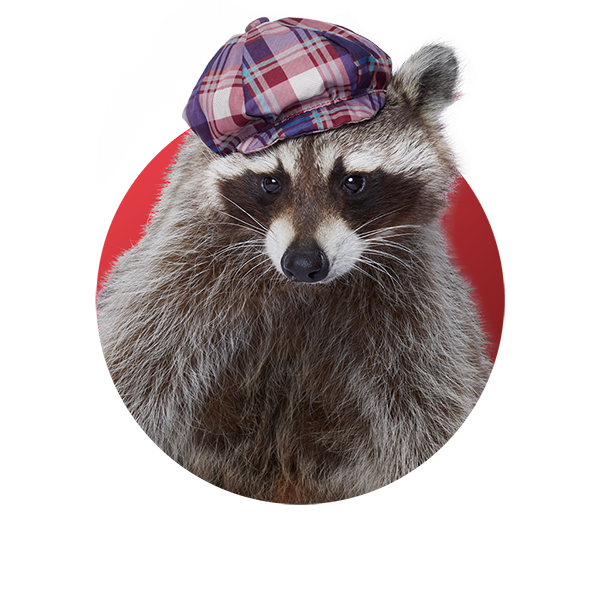 What Paper MacKay is listening to
Life isn't always about recycling. It's about life – hanging out with your raccoon friends, napping in attic spaces, rummaging through dumpsters, engaging in nocturnal capers and, of course, obsessing about recycling. But no matter how you live your life, you need cool music to go with it.
Listen to Playlist
Join the Squad!
Help Michigan become a leader in recycling again. Join the squad today. You don't need to be a raccoon – you just need to sign up!
After signing up for recycling news, you will receive occasional updates. We will not sell your email address to any third party at any time. View our privacy policy.