Gladys Glass
Glass Specialist
Sophisticated, meticulous, the unofficial leader of the squad. Loves the squeak and sparkle of clean glass. Collects blue glass for flashy art projects. Tries very hard to never break glass while knocking over garbage cans in search of a snack.
Watch Video
Gladys' Rules for Recycling Glass

Check the rules for what recyclables are accepted in your local program. Rinse and empty before recycling. Clear food glass is usually accepted. Check the rules to see if colored food glass or any non-food clear glass is accepted. Lids should be removed to be recycled in their respective streams – plastic, metal.
Glass used for cooking purposes – like Pyrex – is not accepted. Lightbulbs are not accepted in curbside recycling programs, but some types of lightbulbs can be recycled at local participating retail stores.
Test Your Knowledge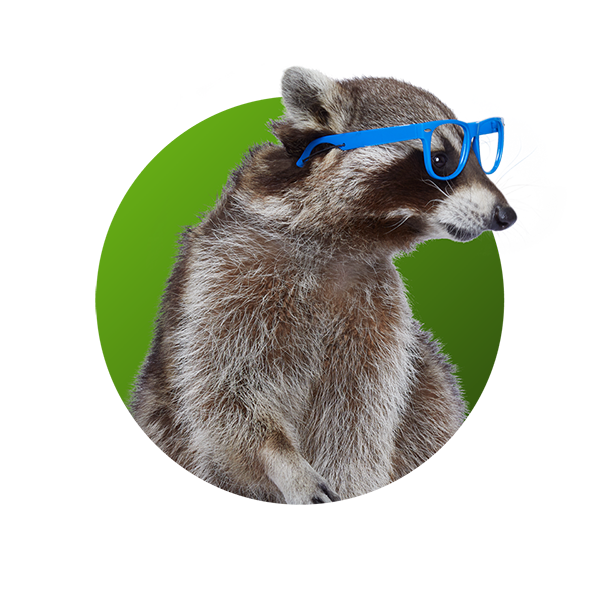 What Gladys Glass is listening to
Life isn't always about recycling. It's about life – hanging out with your raccoon friends, napping in attic spaces, rummaging through dumpsters, engaging in nocturnal capers and, of course, obsessing about recycling. But no matter how you live your life, you need cool music to go with it.
Listen to Playlist
Join the Squad!
Help Michigan become a leader in recycling again. Join the squad today. You don't need to be a raccoon – you just need to sign up!
After signing up for recycling news, you will receive occasional updates. We will not sell your email address to any third party at any time. View our privacy policy.