Frank
Authority of "Other"
The expert in the "Other" category – things that don't fit in the plastic, glass, metal, paper or cardboard category. Frank specializes in batteries, rope, paint, clothes, mattresses and many other things. He is categorically nonspecific yet exceptionally open-minded. Celebrates "Other's Day." Collector of oddities and antiques found while trash-picking. Favorite thing to say: "I'm not like the others – I love the others."
Watch Video
Frank's Rules for Recycling Other Check the rules for what recyclables are accepted in your local program.

Look for drop-off or mail-in opportunities to recycle batteries. Drop-off locations are sometimes available for polystyrene foam. Look for special events to recycle household materials such as paint, clothes and mattresses. Items that are contaminated by food residue are not accepted in recycling, whether curbside or drop-off! Rope, twine and wire cannot be recycled at local recycling centers — they clog machinery ("tanglers").
Test Your Knowledge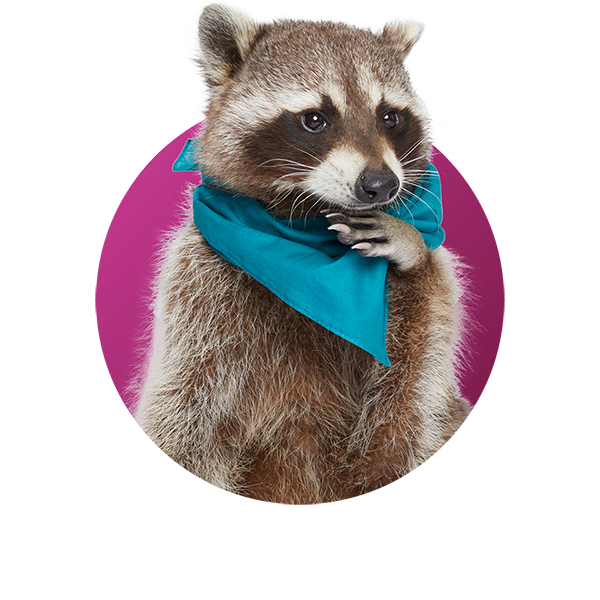 What Frank is listening to
Life isn't always about recycling. It's about life – hanging out with your raccoon friends, napping in attic spaces, rummaging through dumpsters, engaging in nocturnal capers and, of course, obsessing about recycling. But no matter how you live your life, you need cool music to go with it.
Listen to Playlist
Join the Squad!
Help Michigan become a leader in recycling again. Join the squad today. You don't need to be a raccoon – you just need to sign up!
After signing up for recycling news, you will receive occasional updates. We will not sell your email address to any third party at any time. View our privacy policy.