Carlos Cardboard
Cardboard Connoisseur
Intellectual, fastidious, obsessed with flattening. Builds complex architectural structures out of paperboard used for refrigerated food packaging. Has a bow tie for every day of the week. Favorite quote: "Flattery will get you nowhere but flattening will."
Watch Video
Carlos' Rules for Recycling Cardboard

Check the rules to make sure what is accepted for recycling in your local program.

Flatten cardboard. Cannot have any food residue or grease stains – greasy pizza boxes are not recyclable, but you can always rip off the clean top of the pizza box and put it in your recycling bin. Nonrefrigerated paperboard or boxboard (Kleenex boxes, cereal boxes, etc.) is accepted in most recycling programs. Most curbside programs accept cartons (juice, milk, cream, broth containers, etc.), and some curbside programs accept paperboard for refrigerated items, such as frozen food boxes, etc. Check the rules! Tape, staples and labels can be left on cardboard boxes.
Test Your Knowledge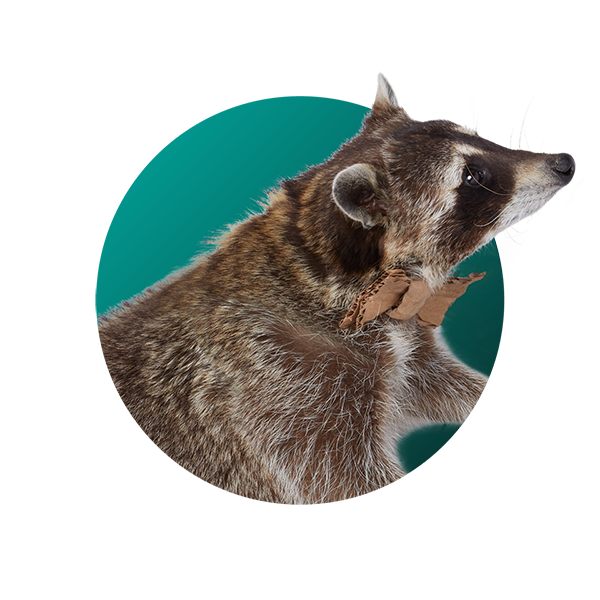 What Carlos Cardboard is listening to
Life isn't always about recycling. It's about life – hanging out with your raccoon friends, napping in attic spaces, rummaging through dumpsters, engaging in nocturnal capers and, of course, obsessing about recycling. But no matter how you live your life, you need cool music to go with it.
Listen to Playlist
Join the Squad!
Help Michigan become a leader in recycling again. Join the squad today. You don't need to be a raccoon – you just need to sign up!
After signing up for recycling news, you will receive occasional updates. We will not sell your email address to any third party at any time. View our privacy policy.